Laboratory Services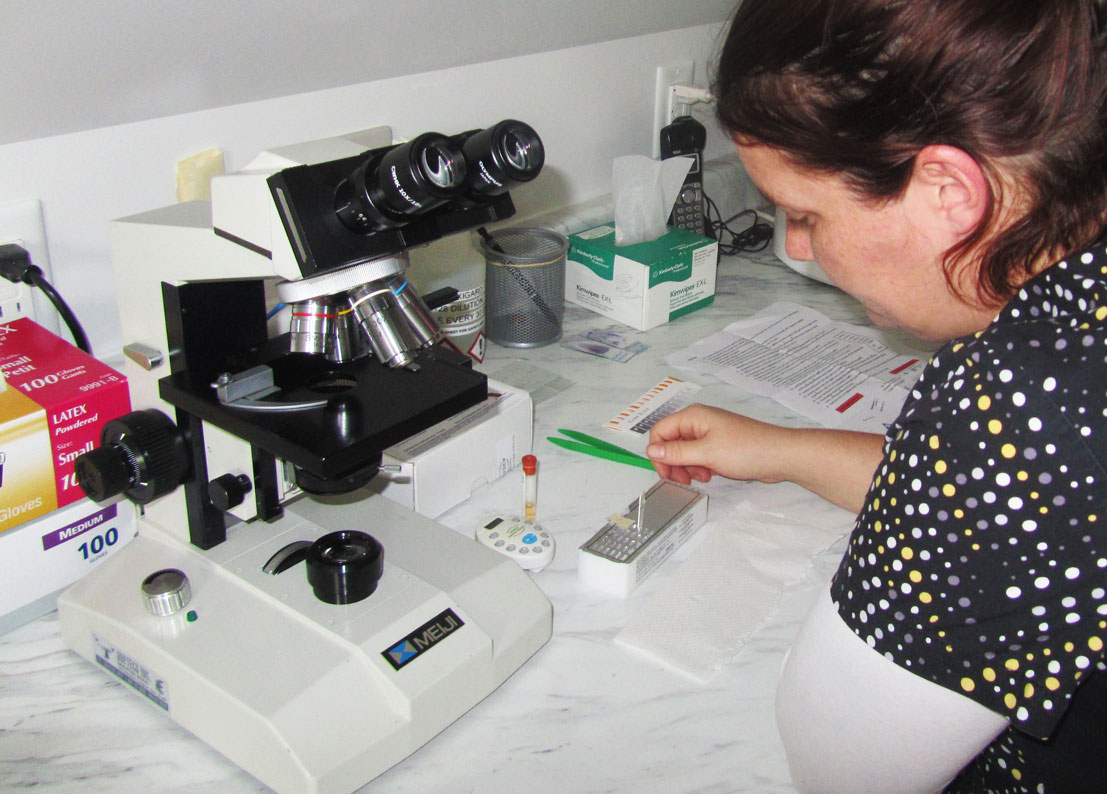 We are proud to provide in-house Abaxis laboratory testing. Having access to an in-house analyzer provides our clients with accurate test results available in just minutes.
Our in-house testing includes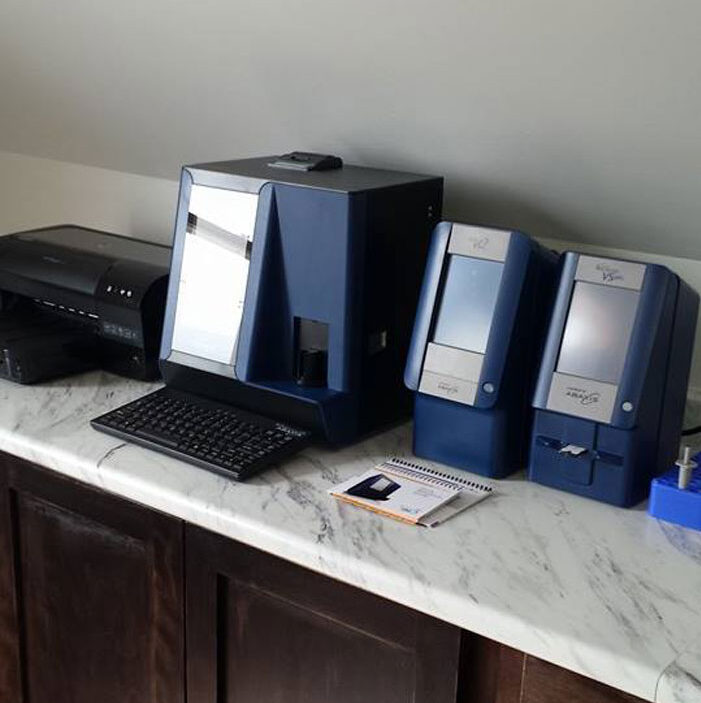 Complete blood count
Organ function testing
Clotting factors
Thyroid testing
Urinalysis
Fecal flotation
Cytology
Microscopic examination of skin scrapings, ear swabs, etc.
Vaccine titres for Canine Distemper, Hepatitis and Parvovirus
Off-site testing
Off-Site Testing is utilized for procedures such as bacterial cultures and drug sensitivities, therapeutic drug monitoring, stone analysis and other specialized tests which cannot be performed in clinic. Samples are sent to outside laboratories such as the Atlantic Veterinary College and occasionally to other university or private labs. Turn-around time for results can be longer in these cases.